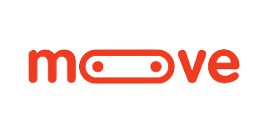 About Moove
Moove is on a mission to make the world more productive and successful by redefining access to auto finance and vehicle ownership. Our starting point is a technology-enabled lending model to radically transform the availability of auto finance and vehicles for on-demand mobility marketplaces. By doing so, Moove is creating sustainable jobs for entrepreneurs in the mobility sector.
The Opportunity
Building the fintech mobility platform of the future necessitates putting data at the heart of everything we do. To support this mission we are building the Data function composed of Data Science, Engineering, Analytic and Governance subgroupings. All Data team members through their exceptional research and programming skills are pivotal to our business model and will have a terrific opportunity to make their mark.
About the role
We are looking for a highly professional, experienced and hands-on Data Engineering Manager who can work in a fast-paced and growing environment and build and manage an effective cross-functional team. You will be leading teams of data engineers to create best-in-class tooling to support data science, machine learning, AI and business intelligence initiatives. You'll inspire data engineers to engage, learn, and focus on big data technologies. You'll empower our engineers to dream bigger about what's possible. You'll enjoy coaching your teammates, recruiting new team members, and ensuring that we maximise how we think about data.
Key Responsibilities
Manage cross-functional engineers and develop their careers, assigning them to projects tailored to their skill levels, long-term skill development, personalities, and work styles.

Be responsible for the planning, execution, and success of complex technical projects in a fast-paced environment.

Partner with key cross-functional teams to increase data quality and trust

Provide guidance and mentorship to fellow data engineers by disseminating best practices, publishing reusable tools/code and giving constructive feedback.

Conduct undirected research and frame open-ended industry questions

Extract data and generate features from multiple internal and external sources

Employ sophisticated analytics programs, machine learning, and statistical methods to prepare data for use in predictive & prescriptive modelling

Thoroughly clean and prune data to discard irrelevant information

Explore and examine data from a variety of angles, extract patterns and determine hidden weaknesses, trends, and/or opportunities

In charge of the end-to-end data science pipeline (data selection, cleaning, preparation and transformations. Ensemble model generation, model evaluation, and hypothesis refinement)

Communicate and explain the new findings through effective data visualizations and storytelling
Key Requirements
6+ years of hands-on experience building scalable and complex applications

3+ years of management experience with proven leadership skills in building and scaling cross-functional teams, people management, people growth and stakeholder management

An advanced degree in a quantitative field - mathematics, physics, computer science, engineering, statistics, operations research, economics, related degree, or equivalent practical experience.

Experience in aligning with other teams on defining scope, domain boundaries and dependencies

Knowledge of scalable data models that address a wide variety of consumption patterns including random-access, and sequential access including necessary optimizations like bucketing, aggregating, and sharding.

Solid understanding of Data Governance, Data Security, Data Cataloguing and Data Lineage concepts

Consistent record of leading and influencing projects using data and working with large-scale data and infrastructure

Experience in Big Data platforms such as Spark is a big plus.

Experience with data visualization tools (D3.js, Tableau, QuickSight, …)

Experience in Information Retrieval and building end-to-end Machine Learning models (e.g., random forests, gradient-boosted trees, neural networks, survival models, Bayesian inference, k-means clustering, and deep learning) and optimization techniques (e.g., gradient descent, genetic algorithms).

Knowledge of Natural Language Processing, Image Processing and Signal Processing

Experience in probabilistic programming languages (e.g., Stan, JAGS) and web programming languages (e.g., Python, Node.js, PHP, Ruby, Go)

Comfortable with working with multiple stakeholders in a multi-cultural environment of a global matrix organization with sensitivity and partnering

DevOps/DataOps skills are plus points

Experience as a product manager in this field is a plus
Who You'll Be Working with:
Directly reporting to our Head of Data, and closely working with our Data Engineering Team.


About the team

Our team is collaborative, positive, curious, and engaged. We think fast, work smart, laugh often, and are looking for like-minded people to join us in our mission to disrupt vehicle ownership and make cities better.
Moove is strongly committed to diversity within its community.
The Company's approved Employment Equity Plan and Targets will be considered as part of the recruitment process. As an Equal Opportunities employer, we welcome people from all backgrounds who seek the opportunity to help build a future where everyone and everything can move independently.
Pre-hiring Notice: Moove relies on the accuracy of the information contained in employment applications, as well as the accuracy of other data presented throughout the hiring process and during employment. Any misrepresentations, falsifications, or material omissions in any information or data provided by an applicant may result in the applicant being excluded from further consideration for employment or, if an individual has already been hired, termination of employment.
EEO Statement: Moove is an equal opportunity employer and does not discriminate on the basis of gender, race, sexual orientation, marital status, religion, political affiliation or any other protected characteristic.
Moove's Vision: Moove is a mobility asset finance company and is Uber's preferred fleet partner. Our Vision is to democratize vehicle ownership and empower mobility entrepreneurs worldwide.

Department

Data

Locations

Dubai
Already working at Moove?
Let's recruit together and find your next colleague.