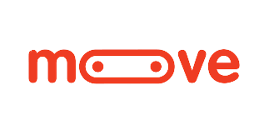 About Moove
Moove is a Nigerian-born, global mobility fintech. Our mission is to democratise vehicle ownership by providing revenue-based financing to gig workers globally. We do this by partnering with ride-hailing, logistics, mass transit, and instant delivery platforms - we are Uber's largest vehicle supply partner in EMEA and we also work with Glovo, Swvl, Sendy, Kobo360 to name a few.

We believe in making an impact - using proprietary performance and revenue analytics to underwrite loans to customers that have previously been excluded from financial services and leading the way in electrification of mobility through our EV commitments. Through this, we are building the world's largest full service mobility fintech to empower mobility entrepreneurs to be more productive and successful whilst contributing towards a greener future.
Backed by leading investors and lenders, we have seen tremendous growth since launching two years ago: we have operations in 13 markets and have achieved over 4.8 million trips in Moove-financed vehicles. Our team is collaborative, positive, curious, and engaged. We think fast, work smart, laugh often, and are looking for like-valued people to join us in our mission!
About the Role & Responsibilities
Assume responsibility for the asset management of loans and investments; working in conjunction with the Finance and Strategy and Planning teams
Detailed cash flow modelling and credit risk analysis using excel, including running on-going monitoring models and analysis in respect of re-structures and workouts
Track business plans against actual, liaising with the Head of Finance on divergences from plan
Performance of day-to-day decision making including recommending approval of payments, licences, leases, capex and other asset management initiatives
Monitor facility agreements and other contractual arrangements including compliance with financial covenants and delivery of asset management milestones
Attend regular meetings and updates with borrowers and partners;
Work closely with the Strategy and Pricing team to ensure vehicle financing, payment and EMI are correctly priced to customers
Monitor loan repayment schedule and work with Treasury on ensuring proper funding is available at time of payouts
Prepare quarterly transaction reporting versus business plan
Close involvement in determining strategy towards non-performing loans, restructures and workouts: including early identification of issues, awareness of options available and presentation of recommendations to the Group Head of Finance
Manage the relationship with loan servicers to ensure that the servicing and management work is delivered seamlessly
Produce quarterly loan templates and updates for Risk Management
What You will need for this position

The ideal candidate should have:
Experience in commercial debt/lending markets, either in debt, equity or deal manager role. (Experience at real estate lenders, debt funds, real estate advisory firms, rating agencies, loan servicers, special servicers would be beneficial)
An understanding of credit risks and mitigants for lenders
Familiarity with vehicle finance legal documentation
An understanding of vehicle fleet finance and assets would be beneficial
Experience with African markets would be advantageous
Experience with building, adjusting and updating excel cash flow models
The ideal candidate should:

Be a goal-oriented, highly diligent and motivated individual
Have strong interpersonal and communication skills
Be an Excellent team player
About the team

Our team is collaborative, positive, curious, and engaged. We think fast, work smart, laugh often, and are looking for like-minded people to join us in our mission to disrupt vehicle ownership and make financial freedom within reach.
Moove is strongly committed to diversity within its community. The Company's approved Employment Equity Plan and Targets will be considered as part of the recruitment process. As an Equal Opportunities employer, we welcome people from all backgrounds who seek the opportunity to help build a future where everyone and everything can move independently.




Pre-hiring Notice: Moove relies on the accuracy of information contained in employment applications, as well as the accuracy of other data presented throughout the hiring process and during employment. Any misrepresentations, falsifications, or material omissions in any information or data provided by an applicant may result in the applicant being excluded from further consideration for employment or if an individual has already been hired, termination of employment.
EEO Statement: Moove is an equal opportunity employer and does not discriminate on the basis of gender, race, sexual orientation, marital status, religion, political affiliation or any other protected characteristic.
Moove: Moove is a mobility asset finance company and Uber's preferred fleet partner across Sub-Saharan Africa. Our Vision is to democratize financial services to make our customers more productive and successful. Our Core values are Compassion, Excellence,
Department

Finance

Locations

Dubai
Already working at Moove Africa?
Let's recruit together and find your next colleague.