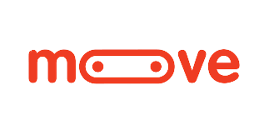 About Moove
Moove is a Nigerian-born, global mobility fintech. Our mission is to democratise vehicle ownership by providing revenue-based financing to gig workers globally. We do this by partnering with ride-hailing, logistics, mass transit, and instant delivery platforms - we are Uber's largest vehicle supply partner in EMEA and we also work with Glovo, Swvl, Sendy, Kobo360 to name a few.


We believe in making an impact - using proprietary performance and revenue analytics to underwrite loans to customers that have previously been excluded from financial services and leading the way in electrification of mobility through our EV commitments. Through this, we are building the world's largest full service mobility fintech to empower mobility entrepreneurs to be more productive and successful whilst contributing towards a greener future.
Backed by leading investors and lenders, we have seen tremendous growth since launching two years ago: we have operations in 13 markets and have achieved over 4.8 million trips in Moove-financed vehicles. Our team is collaborative, positive, curious, and engaged. We think fast, work smart, laugh often, and are looking for like-valued people to join us in our mission!
About the Role
The International Procurement Operations Lead aims to deliver a streamlined, cost-effective. Source-to-Pay process that sources high quality, economical goods/services for Moove by partnering with key stakeholders to facilitate business spend, thus acting as the bridge between the business and the Accounts Payable function.
What You'll be Doing
Initiating and leading projects to improve purchasing practices across Moove. Primarily focusing on the EMEA and MENA whilst also supporting representatives from out-of-scope regions.
To monitor/escalate infringement of the purchasing policy at department and individual level and provide support where necessary in order to improve poor purchasing behaviour.
Increasing usage of the Preferred Supplier List (PSL) to ensure proper utilisation of preferred or existing vendors. The Procurement Operations Lead will also be completing quarterly/bi-annual reviews with senior stakeholders to ensure existing PSL data is current.
Regularly partnering with business functions to plan and mechanise upcoming spend (e.g. , multi-invoice requisition, requisition EIB, punchout) ensuring accuracy and timeliness of PO creation, ultimately reducing friction in the P2P process.
To perform regular invoice reporting to analyse spend, the usage of preferred suppliers and whether transactions were completed under the correct spend channel.
To analyse vendors performance and compliance in order to identify problematic suppliers and partnering with business owners to improve compliance or find alternatives elsewhere.
Reviewing/approving match exceptions.
Develop and maintain P2P training materials and run the training programme for existing/new buyers across International.
Act as the International SME for vendor onboarding, requisitions and purchase orders and drive system & process improvements by engaging regional and HQ stakeholders.
Monitor the requisition processing workload and quality delivered by the third party REQ2PO team, providing timely feedback and additional training where necessary.
Partner with third party on resourcing needs.
Produce regular analysis on health of REQ2PO process for management review.
What You will need for this position

3+ years of experience in Procurement Operations aspects of P2P
Dedicated self-starter capable of managing multiple priorities
Responsive and comfortable working in an environment of rapid change
Methodical, diligent, and accurate
Operationally astute with an ability to take a step back and look at the overall process to identify issues and come up with recommendations that drive improved outcomes
Strong communicator with excellent customer service skills
About the team
Our team is collaborative, positive, curious, and engaged. We think fast, work smart, laugh often, and are looking for like-minded people to join us in our mission to disrupt vehicle ownership and make financial freedom within reach.
Moove is strongly committed to diversity within its community. The Company's approved Employment Equity Plan and Targets will be considered as part of the recruitment process. As an Equal Opportunities employer, we welcome people from all backgrounds who seek the opportunity to help build a future where everyone and everything can move independently.




Pre-hiring Notice: Moove relies on the accuracy of information contained in employment applications, as well as the accuracy of other data presented throughout the hiring process and during employment. Any misrepresentations, falsifications, or material omissions in any information or data provided by an applicant may result in the applicant being excluded from further consideration for employment or if an individual has already been hired, termination of employment.
EEO Statement: Moove is an equal opportunity employer and does not discriminate on the basis of gender, race, sexual orientation, marital status, religion, political affiliation or any other protected characteristic.
Moove: Moove is a mobility asset finance company and Uber's preferred fleet partner across Sub-Saharan Africa. Our Vision is to democratize financial services to make our customers more productive and successful. Our Core values are Compassion, Excellence,
Department

Finance

Locations

Dubai
Already working at Moove Africa?
Let's recruit together and find your next colleague.