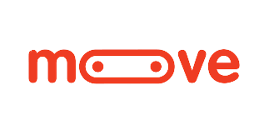 About Moove
Moove is on a mission to drive productivity and success for the world's mobility entrepreneurs by democratising access to vehicle ownership. Our vision is to build the largest integrated vehicle financing platform for mobility entrepreneurs using technology & future productivity. By doing so, we are creating sustainable jobs for mobility entrepreneurs in the mobility sector.
About the Role
Moove is looking for an exceptional professional with strong entrepreneurship to be City (Operations) Manager for the Moove business in Lagos, Nigeria. The ideal candidate will deliver networking excellence and provide subject matter expertise and advice on all existing operations in the location.
The position would be office-based. You will be reporting to the General Manager, Nigeria, whereas for day-to-day activities you will be closely working with the City Fleet Manager and City Maintenance Manager.
What You'll be Doing
Set up, Lead, and Scale Moove's business operations in your city.
Manage and Coach the Operations Team Leads.
Craft and achieve business goals with regards to operational excellence, profitability, and Driver experience.
Work closely with the General Manager, Nigeria to drive projects and resolve any operational issues.
Manage City Operations Metrics Dashboard and ensure that the business and operational metrics are healthy at all times
Lead daily stand-ups to review City Ops data and plan the next course of action
Lead the charge on ensuring timely and full collection of all driver receivables
Facilitate timely on-boarding of vehicles and support vehicle supply activities.
Support in-country initiatives to promote Driver Safety and Driver Diversity.
What You will need for this position
Successful candidates will bring a dynamic combination of IQ and EQ and an ability to think strategically and execute tactically.
A keen sense of responsibility, initiative, and an ability to inspire. You should feel comfortable working autonomously and in a team environment.
A minimum of 8 years of experience, but we will consider candidates with less experience if they meet our other requirements
Operational experience is a plus; knowledge of the automotive industry is not required but is a plus.
Excellent communication, organization, and project management skills
Balance attention to detail with swift execution - we need to do things quickly, and we need to do them well. Balancing those can be challenging, and this should be a strength of yours
Ability to prioritize important and urgent activities
Excellent organizational skills and attention to detail.
Excellent time management skills with a proven ability to meet deadlines.
Strong analytical and problem-solving skills.
Excellent verbal and written communication skills
Who You'll Be Working with:
Directly reporting to our General Manager, Nigeria, while closely working with the City Fleet Manager and City Maintenance Manager in Lagos, Nigeria.
About the team
Our team is collaborative, positive, curious, and engaged. We think fast, work smart, laugh often, and are looking for like-minded people to join us in our mission to disrupt vehicle ownership and make cities better.
Moove is strongly committed to diversity within its community.
The Company's approved Employment Equity Plan and Targets will be considered as part of the recruitment process. As an Equal Opportunities employer, we welcome people from all backgrounds who seek the opportunity to help build a future where everyone and everything can move independently.
Pre-hiring Notice: Moove relies on the accuracy of the information contained in employment applications, as well as the accuracy of other data presented throughout the hiring process and during employment. Any misrepresentations, falsifications, or material omissions in any information or data provided by an applicant may result in the applicant being excluded from further consideration for employment or if an individual has already been hired, termination of employment.
EEO Statement: Moove is an equal opportunity employer and does not discriminate on the basis of gender, race, sexual orientation, marital status, religion, political affiliation, or any other protected characteristic.
Moove's Vision: To build the largest integrated vehicle financing platform for mobility entrepreneurs using technology & future productivity.
Department

Operations

Locations

Lagos
Already working at Moove Africa?
Let's recruit together and find your next colleague.