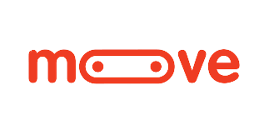 About Moove

Moove is on a mission to make Africa and other emerging markets more productive and successful by redefining access to auto finance and vehicle ownership. Our starting point is a technology-enabled lending model to radically transform the availability of auto finance and vehicles for on-demand ridesharing services across emerging markets. By doing so, Moove is creating sustainable jobs for mobility entrepreneurs in the mobility sector.

About the Role
Moove is looking for an experienced leader with strong ad sales business acumen and an entrepreneurial attitude to be the Sales Manager, reporting into the General Manager India. As a proven result – driven person, the Sales Manager will be leading the sales function in India.
The ideal candidate will have extensive knowledge of the automotive finance, fleet leasing management or car rental industry and a proven track record in developing territories, implementing successful growth strategies and leading teams. The Sales Manager will be prepared to be fully accountable for all matter relating to sales within India.

The Opportunity
We are looking for a Sales Manager, India to manage projects, tasks and deliverables within our India Operations team and be a representative and ambassador for the team across the company as well as to external stakeholders. The ideal candidate for the role will be someone who is a business expert who also has deep knowledge in Sales.
What You'll be Doing
Achieve growth and hit ad sales targets by successfully managing the sales team.

Design and implement a strategic business plan that expands company's customer base and ensure it's strong presence in selling advertisements on cars and engaging in outdoor advertisements of all brands.

Own recruiting, objectives setting, coaching and performance monitoring of sales representatives

Build and promote strong, long-lasting customer relationships by partnering with them and understanding their needs.

Present sales, revenue and expenses reports and realistic forecasts to the management team

Identify emerging markets and market shifts while being fully aware of new products and competition status
What You will need for this position
Bachelors or Masters degree in business administration or a related field.

Successful previous experience as a sales representative or sales manager , consistently meeting or exceeding targets.

Committed to continuous education through workshops, seminars and conferences

Demonstrated ability to communicate, present and influence credibly and effectively at all levels of the organization.

Proven ability to drive the sales process from plan to close.

Strong business sense and industry expertise.

Excellent mentoring, coaching and people management skills
KPIs that will be measured after you start
Ad sales for OOH branding on cars

Delivering monthly city level ad targets

Exploring new avenues of advertisements such as car tops, in car sampling, in car branding, in car screens, car skins and rear window branding

Partnering with brands to create unique experiences such as road shows, brand launches

Working with local authorities for ad permissions and obtaining them
Who You'll Be Working with:
Directly reporting to our General Manager India, and closely working with the rest of the India Operations team.
About the team
Our team is collaborative, positive, curious, and engaged. We think fast, work smart, laugh often, and are looking for like-minded people to join us in our mission to disrupt vehicle ownership and make cities better.
Moove is strongly committed to diversity within its community.
The Company's approved Employment Equity Plan and Targets will be considered as part of the recruitment process. As an Equal Opportunities employer, we welcome people from all backgrounds who seek the opportunity to help build a future where everyone and everything can move independently.
Pre-hiring Notice: Moove relies on the accuracy of information contained in employment applications, as well as the accuracy of other data presented throughout the hiring process and during employment. Any misrepresentations, falsifications, or material omissions in any information or data provided by an applicant may result in the applicant being excluded from further consideration for employment or, if an individual has already been hired, termination of employment.
EEO Statement: Moove is an equal opportunity employer and does not discriminate on the basis of gender, race, sexual orientation, marital status, religion, political affiliation or any other protected characteristic. 
About Moove: Moove is a mobility asset finance company and is Uber's preferred fleet partner across Sub-Saharan Africa. Our Vision is to democratise vehicle ownership and empower mobility entrepreneurs across Africa.
Our Core values are Compassion, Excellence, Innovation, Teamwork, Trust and Ownership.
Department

Operations

Locations

Gurgaon
Already working at Moove?
Let's recruit together and find your next colleague.