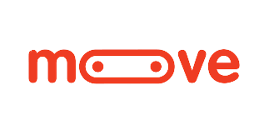 About Moove
Moove is on a mission to drive productivity and success for the world's mobility entrepreneurs by democratising access to vehicle ownership. Our vision is to build the largest integrated vehicle financing platform for mobility entrepreneurs using technology & future productivity. By doing so, we are creating sustainable jobs for mobility entrepreneurs in the mobility sector.
About the Role
Moove is looking for an experienced leader with strong business acumen and an entrepreneurial attitude to be the Recruitment Associate (Recruiter), reporting into the India Recruitment Partner. As a proven result – driven person, the Recruitment Associate (Recruiter) will be assisting and owning hiring processes in India
The ideal candidate will have extensive knowledge of the automotive finance, fleet leasing management or car rental industry and a proven track record in developing territories, implementing successful growth strategies and leading teams. The Recruitment Associate (Recruiter) will be prepared to be fully accountable for all processes allocated to him/her.
In this role, you will dig deep into your recruitment expertise that make the organization more efficient, effective and amazing. If you've got patience, some big ideas, and an uncanny knack for organization, this is the role for you!
The Opportunity
We are looking for a Recruitment Associate (Recruiter) to manage hires, tasks and deliverables within our recruitment team and be a representative and ambassador for the team across the company as well as to external stakeholders. The ideal candidate for the role will be someone who is a business expert who also has deep knowledge in the recruitment space.
What You'll be Doing
Decide and implement the overall recruiting strategy for each of your roles.
Develop and update job descriptions and job specifications
Perform job and task analysis to document job requirements and objectives
Prepare recruitment materials and post jobs to appropriate job boards.
Source and recruit candidates by using databases, social media etc
Screen candidates resumes and job applications.
Conduct interviews using various reliable recruiting and selection tools/methods to filter candidates within schedule
Assess applicants' relevant knowledge, skills, soft skills, experience and aptitudes
Keeping data accurate in the ATS.
Act as a point of contact and build influential candidate relationships during the selection process
Promote company's reputation as "best place to work
What You will need for this position

2-4 years experience working in recruitment.
Excellent communication skills as this position requires regular interactions and touchpoints with stakeholder.
Attention to detail, excellent task management and superior analytical thinking. 
KPIs that will be measured after you start
Timely deliverables.
Efficient sourcing and pipeline development.
Systematic and speedy process management and closure.
Who You'll Be Working with:
Directly reporting to our India Recruitment Partner, and closely working with our India Operations Team
About the team
Our team is collaborative, positive, curious, and engaged. We think fast, work smart, laugh often, and are looking for like-minded people to join us in our mission to disrupt vehicle ownership and make cities better.
Moove is strongly committed to diversity within its community.
The Company's approved Employment Equity Plan and Targets will be considered as part of the recruitment process. As an Equal Opportunities employer, we welcome people from all backgrounds who seek the opportunity to help build a future where everyone and everything can move independently.
Pre-hiring Notice: Moove relies on the accuracy of information contained in employment applications, as well as the accuracy of other data presented throughout the hiring process and during employment. Any misrepresentations, falsifications, or material omissions in any information or data provided by an applicant may result in the applicant being excluded from further consideration for employment or, if an individual has already been hired, termination of employment.
EEO Statement: Moove is an equal opportunity employer and does not discriminate on the basis of gender, race, sexual orientation, marital status, religion, political affiliation or any other protected characteristic.
Moove's Vision: To build the largest integrated vehicle financing platform for mobility entrepreneurs using technology & future productivity.
Department

Recruitment

Locations

Gurgaon
Already working at Moove?
Let's recruit together and find your next colleague.